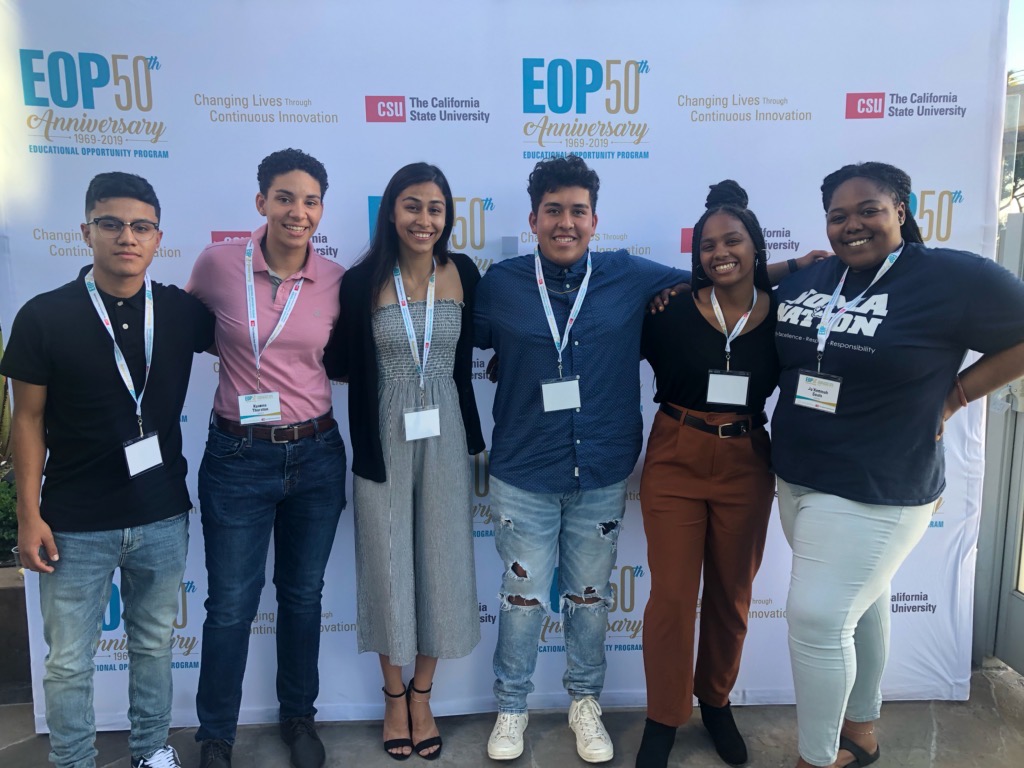 EOP & Seawolf Scholars Graduation Celebration
The EOP and Seawolf Scholars Graduation Celebration recognizes the resiliency, hard work, and dedication our students have shown in achieving this important milestone. It is an opportunity to celebrate with family, friends, faculty, staff, donors, community members, and supporters this significant milestone. 
CSU EOP Northern Regional Student Leadership Conference
This annual event bring together CSU-EOP student leaders in the Northern Region (Humboldt, Chico, Sonoma, Sacramento, and Maritime) to develop skills, present workshops, and network with peers. The conference offers sessions on the history of EOP, leadership development activities and a career pathways workshop.
Northern California Forum for Diversity in Graduate Education
Each year, EOP collaborates with campus partners to bring students to the California Forum for Diversity in Graduate Education. The forum provides students an opportunity to explore graduate schools and resources by participating in numerous workshops. SSU students participants may receive transportation to the forum and lodging at no cost.