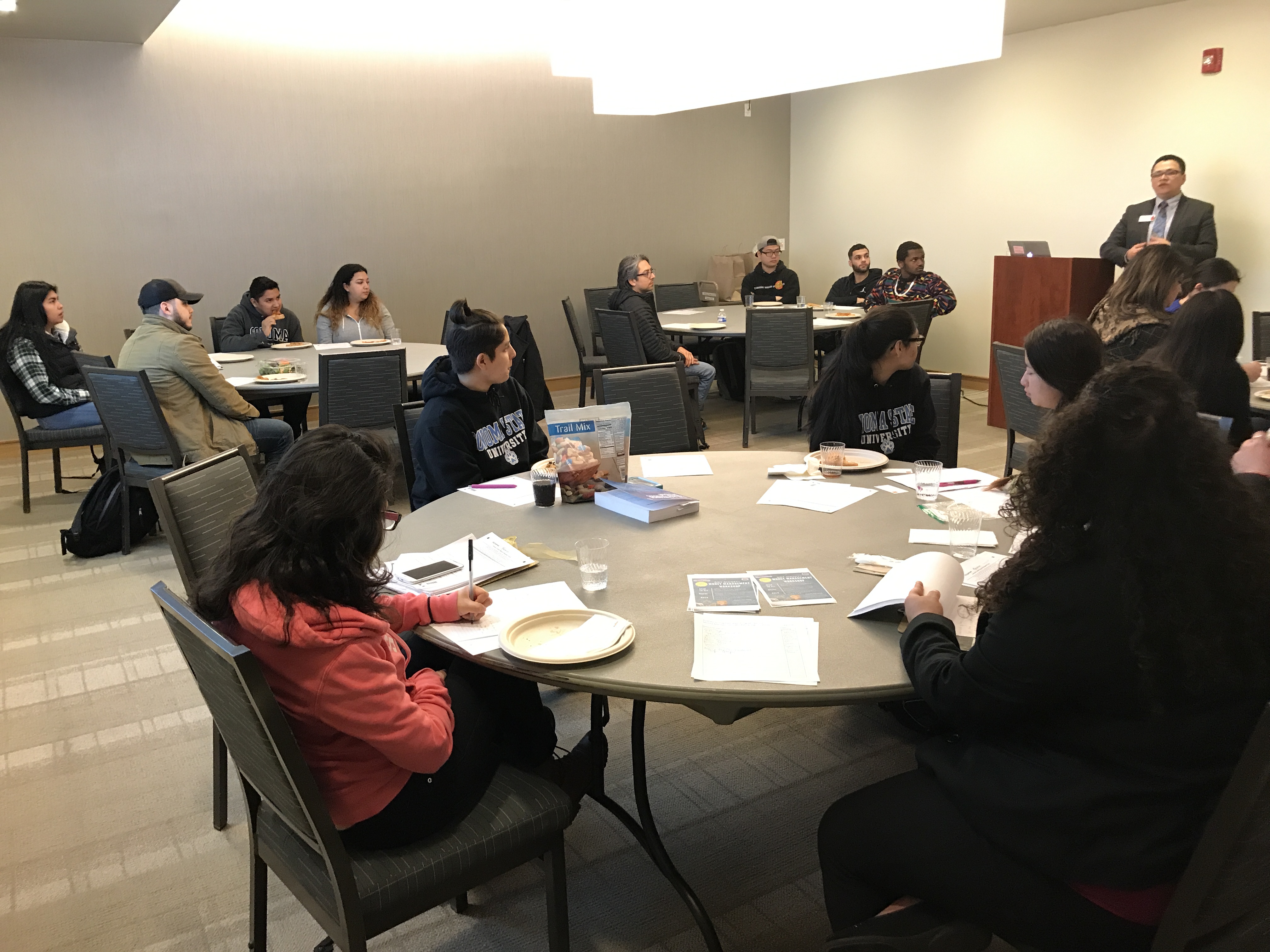 EOP Grant
Eligibility for an EOP grant at Sonoma State is based on the student's expected family contribution, household size, and class level. EOP grants are awarded only as long as funds are available. First-time, first-year EOP students are considered for grants of up to $1,000. Newly admitted transfer students are also considered for grants of up to $400. EOP students who are eligible may receive an EOP grant.
You will have a much better chance of receiving an EOP grant and other financial aid for which you are eligible if you apply early in October of each year. EOP grants are awarded based on information provided on the FAFSA or California Dream Act application. No additional application is required for EOP grant consideration.
California Dream Act
The California Dream Act application permits undocumented students to apply for state financial aid to attend eligible universities. This application is unrelated to the federal Deferred Action for Childhood Arrivals (DACA) program. You may access the application through the California Student Aid Commision website. Apply as soon as possible after October 1 for each upcoming academic school year. 
FAFSA
Applying for financial aid is separate from the CSU and EOP admissions process. Financial aid information and application forms may be accessed through the Department of Education's Free Application for Federal Student Aid (FAFSA) website. Apply as soon as possible after October 1 for each upcoming academic school year.
Cal Grant
Cal Grant GPA Verification forms. Apply as soon as possible after January 1 for each upcoming academic school year.
SSU Scholarships
Information about SSU scholarships and tips on how to apply for scholarships is available through the Sonoma State University Scholarships Office website.
WISP Scholarship
The Wine Industry Scholars Program (WISP) Scholarship provides financial support for Sonoma State University students. Those who are selected for the scholarship will be awarded $2,500 per year to offset student fees and tuition for up to four years, dependent on their continued eligibility for the award. The scholarship is open to all SSU undergraduate students enrolled in a degree program including first-time, first-year, continuing students, transfer students, and undocumented students.
This completed application and all materials must be submitted by March 14, 2022.
Additional Financial Resources
For additional information about financial aid, refer to the CSU undergraduate application booklet or refer to "The Student Guide to Financial Aid from the U.S. Department of Education, Funding your Education," made available by the Department of Education.