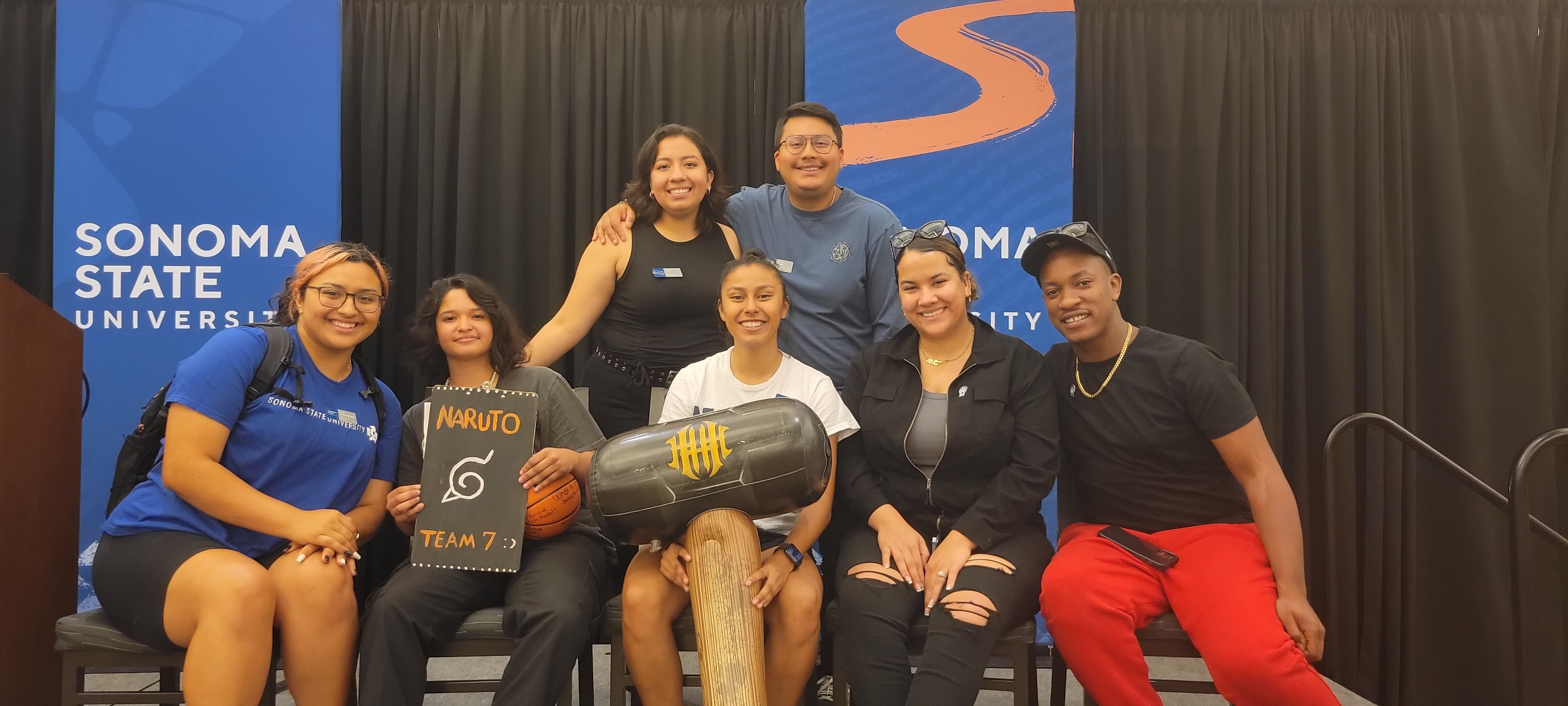 EOP offers a wide range of services that are individually tailored to meet the needs of each student. As a participant in our program, the following services are available to you to help you reach your academic, career, and personal goals.
Academic Advising
Developing a plan for academic success is as unique for each student. The keys to successful planning also vary at each stage of a student's academic career. We'll help you understand university requirements and help you develop an academic plan that will meet your educational, career, and professional goals.
Academic Probation Advising
Planning and problem solving go hand-in-hand. If you encounter unexpected challenges, your EOP advisor will help you understand campus policies and academic performance standards, and help you develop new strategies to overcome the challenges you face.
Graduate School Advising
In coordination with selected faculty and the Dean of Graduate Studies, we offer graduate school workshops and individual advising on the application and admissions processes for graduate and professional schools. We also assist in coordinating transportation to the California Forum for Diversity in Graduate Education, which is sponsored by the California State University System each year.
Personal & Career Counseling
EOP advisors can help you clarify personal and career goals and identify the resources and services available.
Orientation & Mentoring Services
As a new student, you will participate in one of our new-student transition programs, Summer Bridge Orientation and Transfer Bridge.
Kalmanovitz EOP Academy
EOP Kalmanovitz Academy is a dynamic first-year program designed to assist new first-time, first-year EOP students to create support networks and expand academic and critical analysis skills. The Kalmanovitz EOP Academy is a learning community tailored to meet your needs and help you make a successful transition from high school to the university.
Professional EOP Advisors
As a Sonoma State student, you will be assigned two advisors, your major advisor as well as your EOP advisor. Your EOP advisor will assist with concerns regarding housing, financial aid, and balancing college with personal life. They help students understand academic policies, timelines, major/minor exploration and requirements, career exploration, and graduate school opportunities. In addition, your EOP advisor will provide individual mentoring, academic advising, and course recommendations tailored to each student's goals. EOP advisors help increase retention for low-income and first-generation students by providing continuous support throughout a student's undergraduate journey and by introducing students to campus services, leadership opportunities, and social activities to help EOP students feel at home at Sonoma State University.
Rodney Strong Pathways Program Student Success Series
The Rodney Strong Pathways Program Student Success Series offers opportunities for students to engage in co-curricular experiences outside of the classroom experience. EOP hosts 2-3 workshops series per semester focused on academic, career, and/or personal development as well as cultural enrichment field trips in the Bay Area.